Advantages of Dental Choice Plus
Take advantage of network provider's discount pricing through one of the largest dental networks nationally.
No waiting on diagnostic & preventative services
Diagnostic & preventative paid at 100% when using a network provider
No waiting on major services. You will receive pre-negotiated prices when using a network service provider
Freedom of choice. Unlike many plans that will not pay anything if you go outside their network, Dental Choice Plus will pay the non-network provider at the same rate as if they were in network. You will only be responsible for any non-network charges that are in excess of the pre-negotiated network fees schedule.
Dental Choice Benefits

Reimbursement
Method In/Out

Standard Pays**
Yr.1/Yr.2/Yr.3+

Enhanced Pays**
Yr.1/Yr.2/Yr.3+

Diagnostic & Preventative
No Wait

100% / 100% / 100%

100% / 100% / 100%

Basic (Fillings & Simple Extraction)
Basic
6 mo
50% / 65% / 80%
50% / 65% / 80%
Endodontic
Major
12 Months*
0%* / 25% / 50%
0%* / 25% / 50%
Periodontics
Major
12 Months*
0%* / 25% / 50%
0%* / 25% / 50%
Oral Surgery
Major
12 Months*
0%* / 25% / 50%
0%* / 25% / 50%
Restorations
Major
12 Months*
0%* / 25% / 50%
0%* / 25% / 50%
Orthodontics
Major
12 Months*
0%* / 25% / 50%
0%* / 25% / 50%
Prosthodontics
Major
12 Months*
0%* / 25% / 50%
0%* / 25% / 50%
Co-Pay (Per Person, Per Visit)
No more than 3 per person per calendar year
$25 Thru age 64
$40 age 65 and over
$25 Thru age 64
$40 age 65 and over
Insurance Calendar Year Maximum per person per calendar year
$1,500
$2,000
Orthodontic and Prosthodontics Lifetime Maximum ($1,000 Lifetime Max, Limited to $350 per Calendar Yr. per each benefit listed)
$1,000
$1,000

Routine oral exams are limited to 1 per 6 months, bitewing X-rays limited to 1 per calendar year, full mouth X-rays (Panoramic Film or full Series) must be no less than 36 months apart, fluoride for dependent children under 19 is limited to 1 per calendar year and periodontal maintenance procedure are to be no less than 6 months apart. Please refer to your policy for other benefit limitations.
*Insured pays only the discounted pre-negotiated network provider rate.
**Annual coinsurance amounts are based on policy years.




Hearing care
Hearing Care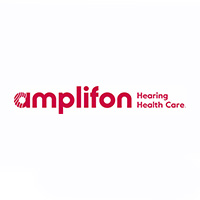 Save 40% on diagnostic services, including hearing exams, at over 3,800 provider locations nationwide.
Hearing aid low price guarantee: If you should find the same product at a lower price, bring us the local quote and we'll not only match it, we'll beat it by 5%!
2 years of free batteries (80 cells per hearing aid, per year)
Vision care
Vision Care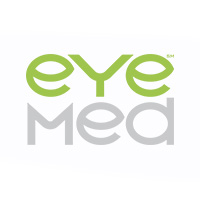 Members save 20% to 40% off the retail price of eyewear with the EyeMed Vision Care Access Plan D discount program through the Access network. Members are eligible for discounts on exams, eyeglasses and conventional contact lenses from more than 90,000 providers nationwide including independent optometrists, ophthalmologists, opticians and leading optical retailers such as LensCrafters®, Target Optical® and most Pearle Vision® locations*.
*Provider locations are subject to change
EYEM - 1/17/20
LASIK vision correction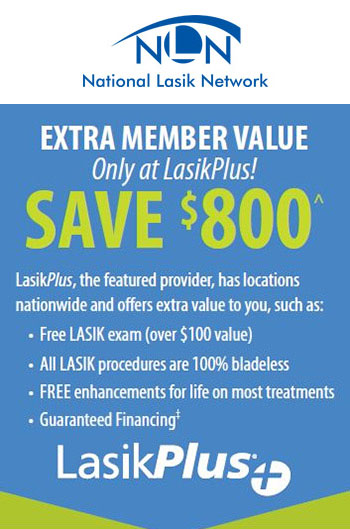 LASIK Vision Correction
See significant savings when you choose from more than 600 locations nationwide.*
All other in-network providers extend discounts of 15% off standard prices or 5% off promotional prices.
Exclusive member savings at LasikPlus.
*Product not available in MT
LCA - 02/10/20

Your plan premium and benefits are based on your area of residency. Your premium and benefits may change if you move to a different area. This plan will terminate and no benefits will be payable if you are no longer a permanent resident of the United States or no longer reside in a state where the form is approved.
© Administered by Careington International Corporation | 7400 Gaylord Parkway, Frisco, TX 75034
*Vision, LASIK and Hearing products and services are not insurance.
Disclosure:
THIS PLAN IS NOT INSURANCE and is not intended to replace health insurance. This plan does not meet the minimum creditable coverage requirements under M.G.L. c. 111M and 956 CMR 5.00. This plan is not a Qualified Health Plan under the Affordable Care Act. The range of discounts will vary depending on the type of provider and service. The plan does not pay providers directly. Plan members must pay for all services but will receive a discount from participating providers. The list of participating providers is on this website. A written list of participating providers is available upon request. Discount Plan Organization and administrator: Careington International Corporation, 7400 Gaylord Parkway, Frisco, TX 75034; phone 800-441-0380.
This plan is not available in Vermont.