Careington Dental & Vision Plus plan - save money on your dental and vision
Dental work and eye exams are an important - and often expensive - part of taking care of your health. With Careington's Dental & Vision Plus discount plan, you can reduce your overall health care costs by taking advantage of substantial discounts on dental and vision care.

Dental care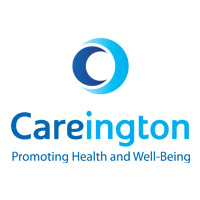 Members may take advantage of savings offered by an industry leader in dental care. Careington is one of the most recognized professional dental networks in the nation and boasts one of the largest dental networks nationally with a focus on neighborhood dentists. Careington networks are a leader in member-transparent pricing with robust fee schedules.
Save 20% to 60% on most dental procedures including routine oral exams, unlimited cleanings, and major work such as dentures, root canals, and crowns
20% savings on orthodontics including braces and retainers for children and adults
Cosmetic dentistry such as bonding and veneers also included
All specialties included-Endodontics, Oral Surgery, Orthodontics, Pediatric Dentistry, Periodontics, and Prosthodontics - a 20% reduction on normal fees where available
All dentists must meet highly selective credentialing standards based on education, background, license standing and other requirements
Members may visit any participating dentist on the plan and change providers at any time
Sample Savings*
| | | | | |
| --- | --- | --- | --- | --- |
| Description | Regular Cost* | Plan Cost** | $ Savings | % Savings |
| Adult Cleaning | $118 | $49 | $70 | 59% |
| Child Cleaning | $83 | $37 | $46 | 55% |
| Routine Checkup | $69 | $25 | $45 | 65% |
| Four Bitewing X-rays | $80 | $32 | $48 | 60% |
| Alloy Metal Filling | $188 | $79 | $109 | 58% |
| Crown (porcelain fused to noble metal) | $1332 | $665 | $667 | 50% |
| Molar Root Canal | $1911 | $866 | $1045 | 55% |
| Deep Cleaning (four or more teeth per quadrant) | $1299 | $613 | $686 | 53% |
| Extraction (single tooth) | $221 | $84 | $137 | 62% |
* Regular cost is based on the national average of the 80th percentile usual and customary rates as detailed in the 2013 FairHealth Report in the Los Angeles, Orlando, Chicago and New York City metropolitan statistical areas.
** These fees represent the average of the assigned Careington Care 500 Series & Care Series fees in the Los Angeles, Orlando, Chicago and New York City metropolitan statistical areas.
Prices subject to change.
DN07
Vision care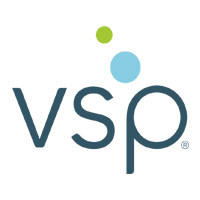 Careington has partnered with the nation's largest eye care provider to help members save 15% to 35% off eye exams and eye glasses. Members will pay no more than the maximum amount shown based on their regional fee schedule. Depending on the doctor's location, the maximum costs and savings will vary.
With over 50,000 participating points of care in retail and medical locations, participating providers will look for more than just vision problems. Preferred providers can detect signs of serious health conditions like glaucoma, diabetic eye disease, high blood pressure and high cholesterol.
Sample Savings Chart
| | | | |
| --- | --- | --- | --- |
| Benefit | Average Cost WITHOUT Plan | Average Cost WITH Plan | Member Typical Savings |
| Eye Exam | $134 | $80 | $54 |
| Frame | $200 | $150 | $50 |
| Single Vision Lenses | $83 | $45 | $38 |
| Transition® Lenses | $96 | $77 | $19 |
| Anti-Reflective Coating | $76 | $45 | $31 |
*These costs and savings are based on regional fee schedule averages. Please visit vspchoiceaccess.com or call (800) 290-0523 for the actual savings in your area.
THIS PLAN IS NOT INSURANCE
Product not available in MT, VT and WA.
VSCA
LASIK vision correction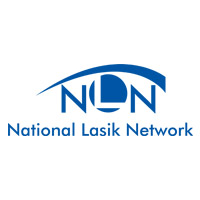 Members will receive discounts on LASIK that are available at approximately 600 locations nationwide*. All in-network providers extend discounts of 15% off standard prices or 5% off promotional prices. All surgeons must also meet strict credentialing standards in order to be in-network.
Members receive discounts exclusively available through LasikPlus, the featured provider:
15% off standard prices or 5% off promotional prices or special member prices
Free exam (over $100 value)
Free enhancements for life on most procedures
Sample Savings Chart
Special Member Prices
Traditional LASIK - bladeless
Free enhancements for 1 year
$695*
per eye
Traditional LASIK - bladeless
Free enhancements for life
$1,395
per eye
Custom LASIK - bladeless
Free enhancements for life
$1,895
per eye
*Nearsightedness better than -2, with astigmatism better than -1 and other restrictions may apply.
*Product not available in MT
LCA
Hearing care
Save 40% on diagnostic services, including hearing exams and at over 3,400 provider locations nationwide.
Hearing aid low price guarantee: If you should find the same product at a lower price, bring us the local quote and we'll not only match it, we'll beat it by 5%!
Protect your hearing health with a 20% discount on audiologist-selected products, including hearing aids, headphones, earplugs and more. Visit www.audiobyhearpo.com and use promo code CARTN20 (case sensitive).
2 years of free batteries (80 cells per hearing aid, per year)
HRPO
Prescriptions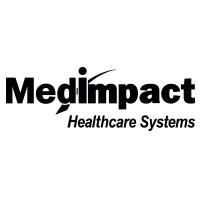 Members are entitled to prescription savings from 15% to 60% off generic drugs and from 15% to 25% off brand-name drugs at over 60,000 participating pharmacies nationwide.
Mail-Order Pharmacy
Members can save even more on maintenance medications through a convenient and money-saving mail service, MedVantx. Members receive savings on 90-day supplies of medications when ordered online, by phone or through the mail with our mail-order pharmacy!
MEDI
Financial Advice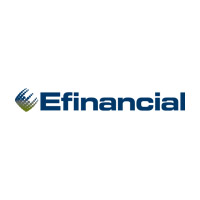 With Efinancial, clients can now shop and compare life insurance quotes from the nation's top-rated carriers by providing life insurance quotes and fulfillment for their members. Efinancial works closely to assist members who are searching for affordable life insurance coverage.
Efinancial was created to give consumers a better way to purchase life insurance. The company was built from the ground up using the most advanced technologies to create a world-class customer experience. Efinancial emerged onto the market delivering the ability to shop online, as well as leverage an information center to get expert advice over the phone. Efinancial is one of the nation's largest distributors of life insurance products. They are proud to be recognized by INC magazine as one of the fastest growing private companies in America two years in a row.
Key Benefits of Efinancial:
Term life insurance site provides instant access to free quotes, expert advice from licensed insurance reps and the option to purchase up to $500,000 of term life insurance without a medical exam, just by answering a few health questions.
The user-friendly site is a great resource and designed to give users access to quickly compare top-rated carriers with one easy to use tool.
Compare life insurance quotes, determine the best carrier based on their needs, and purchase from one of the country's largest life insurance distributors.
EFIN