Financial Counseling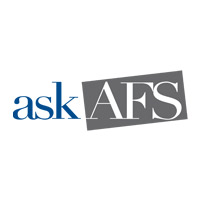 Financial counseling on demand provides members with a broad array of practical financial counseling services when they have questions and need assistance.
askAFS services include access to accredited, certified financial counselors by way of a live telephonic counseling helpline and online information, educational and referral resources. Common issues include credit matters, tax questions, home financing, credit card debt, cash flow review, caring for elders, college planning, budgeting, retirement planning, vehicle purchase and many other individual and family financial concerns. askAFS has no products or services to sell.
What does askAFS do?
Initial problem assessment
Initial problem clarification
Problem-solving options
Creation of a goal-oriented plan
Resources and tools for the plan's solutions and additional education
Assistance and support in completing the plan
Referrals for assistance as needed
Ongoing follow-up and help with additional concerns
ASKF - 1/1/17