Dental, Vision Plus Telehealth Discount Plan
Taking care of your health is important - and often expensive. With the Dental, Vision Plus Telehealth Discount Plan, you can reduce your overall health care costs by taking advantage of discounts on telemedicine, dental and vision needs, LASIK vision correction and prescriptions. Learn more about each product in the Dental, Vision Plus Telehealth Discount Plan by clicking a tab below.
---
Telemedicine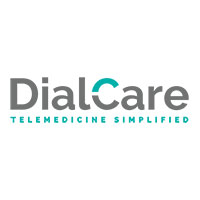 DialCare Physician Access is a modern, easy-to-use telemedicine solution for non-emergency illnesses and general care. Members and their families have direct access to state-licensed and fully credentialed doctors, via phone or video consultations, to receive treatment and advice for common ailments, including colds, the flu, rashes and more. When medically appropriate, a DialCare doctor may prescribe a short term, non-DEA controlled medication for the member to pick up at the pharmacy of their choice.
Doctors are available 24 hours a day, 365 days a year, allowing members and their families convenient access to quality care from home, work or on the go.
When to use DialCare Physician Access:
For non-emergency medical issues and questions
During or after normal business hours, nights, weekends and holidays
If the member lives a significant distance from a primary care doctor
When a primary care doctor is not available
When traveling and in need of non-urgent medical care or advice
What conditions can be treated?
Allergies
Fever
Respiratory Infections
Asthma
Gout
Sinus infections
Bronchitis
Insect bites
Skin inflammations
Cold & flu
Sore throat
Digestive issues
Joint aches & pains
Sports injuries
Ear infections
Rashes
Urinary tract infections
And more!
DCNC - 1/30/20
Dental Care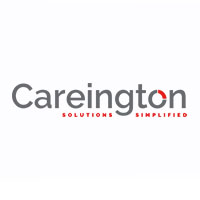 Careington Maximum Access Dental Network (C500, POS & CPPS)
Members may take advantage of savings offered by an industry leader in dental care. Careington International Corporation is one of the most recognized professional dental networks in the nation and boasts one of the largest dental networks nationally with a focus on neighborhood dentists. Careington networks are a leader in member-transparent pricing with robust fee schedules.
Careington Dental Plan Features:
Save 5% to 60% on most dental procedures including routine oral exams, unlimited cleanings, and major work such as dentures, root canals, and crowns
5% to 20% savings on orthodontics including braces and retainers for children and adults
5% to 20% reduction on specialist's normal fees. Specialties include Endodontics, Oral Surgery, Orthodontics, Pediatric Dentistry, Periodontics, and Prosthodontics where available
Cosmetic dentistry such as bonding and veneers also included
All dentists must meet highly selective credentialing standards based on education, background, license standing and other requirements
Members may visit any participating dentist on the plan and change providers at any time
Careington PDN5 Discount Network Sample Savings
| Procedure Description | *Regular Cost | **Plan Cost | Savings $ | Savings % |
| --- | --- | --- | --- | --- |
| Routine Checkup | $85 | $32 | $53 | 62% |
| Extensive Oral Exam | $149 | $53 | $96 | 64% |
| Four Bitewing X-Rays | $94 | $42 | $52 | 55% |
| Adult Cleaning | $140 | $63 | $77 | 55% |
| Child Cleaning | $99 | $47 | $52 | 53% |
| Composite (White) Filling (Front Teeth) | $220 | $103 | $117 | 53% |
| Crown (porcelain fused to noble metal) | $1,557 | $813 | $744 | 48% |
| Molar Root Canal | $1,535 | $748 | $787 | 51% |
| Complete Upper Denture | $2,273 | $1,081 | $1,192 | 52% |
| Extraction (single tooth) | $282 | $107 | $175 | 62% |
*Regular Cost is based on the average 80th percentile usual and customary rates as detailed in the 2021 Fair Health Report for the Los Angeles, Orlando, Chicago & NYC metropolitan statistical area(s).
**Plan Cost represents the average of the assigned Careington PDN5 Discount Network plan fees for the Los Angeles, Orlando, Chicago & NYC metropolitan statistical area(s).
Prices subject to change.
PDN5 - 1/4/22
Vision Care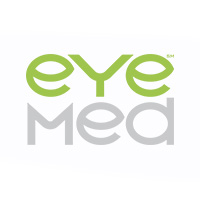 Members save 20% to 40% off the retail price of eyewear with the EyeMed Vision Care Access Plan D discount program through the Access network. Members are eligible for discounts on exams, eyeglasses and conventional contact lenses from more than 90,000 providers nationwide including independent optometrists, ophthalmologists, opticians and leading optical retailers such as LensCrafters®, Target Optical® and most Pearle Vision® locations*.
*Provider locations are subject to change
EYEM - 1/17/20
LASIK Vision Correction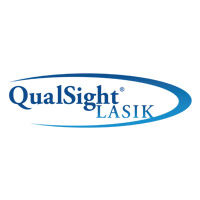 QualSight LASIK
Serving you with Quality, Choice & Savings
Members will receive savings of 40% to 50% off the overall national average cost for Traditional LASIK surgery through QualSight or receive significant savings on newer procedures like Custom Bladeless (all laser) LASIK.
QualSight has more than 1,000 locations, so members can choose the provider and the LASIK procedure that meet their vision care needs.
QualSight is contracted with credentialed and experienced providers who have collectively performed over 7 million procedures.
The QualSight program is not an insured program.
AMST - 4/12/19
Prescriptions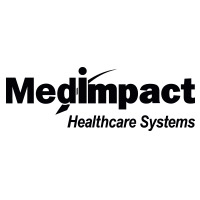 Members have access to prescription savings of 15% to 60% off the retail price of most generic drugs and 15% to 25% off the retail price of most brand name drugs at over 62,000 participating pharmacies nationwide.
At the pharmacy, members simply present their membership card to the pharmacist and will receive savings at the time of purchase. Even if members have prescription benefits through a health insurance carrier, a comparison of costs between the two programs should be performed to determine the most savings.
*Participating pharmacies are subject to change.
This program is not insurance.
MEDI - 6/4/21
JOIN THE PLAN
AGENTS: Enter your agent code below to access your online application.
Agent Questions:
(800) 400-8789
PLAN PRICING
Monthly Rate:
Member
$12.95
Member + 1
$14.95*
Member + Family
$16.95*
Annual Rate:
Member
$129.00*
Member + 1
$149.00*
Member + Family
$159.00*

*Plus, a one-time non-refundable processing fee of $20.00
---