Hearing Care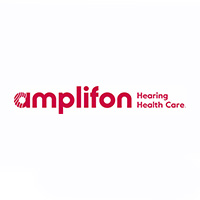 Save 40% on diagnostic services, including hearing exams, at over 3,800 provider locations nationwide.
Hearing aid low price guarantee: If you should find the same product at a lower price, bring us the local quote and we'll not only match it, we'll beat it by 5%!
2 years of free batteries (80 cells per hearing aid, per year)
Child & Elder Care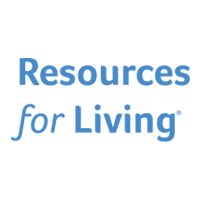 Resources for Living (RFL) provides telephonic counseling and referral services to members to help balance their busy lives. A RFL counselor has a discussion with the member regarding the best services for their needs. The counselor does research and then provides the member with helpful, relevant information about services and programs in their area within three days. Members have access to real, workable solutions and answers to concerns about daily issues with the click of a button or phone call. RFL can find solutions for child care, elder care and many other everyday personal, household and family issues, including (but not limited to):
Child care - Childcare centers, family daycare homes, summer camps, nanny/au pair agencies, nursery schools, before and after-school programs, kindergarten classes, care for children with special needs, pregnancy resources and adoption information
Elder care and care for adults with disabilities - Home health care, rehabilitation centers, nursing homes, adult day care, transportation services, support groups, meal programs, assisted living, emergency response, independent and assisted living options, Medicare/Medicaid issues and geriatric care management
Caregiver support - Help with long-distance caregiving issues, respite services, community resources, support groups and referrals
School and college planning - Information and referrals to schools and other educational programs from kindergarten through graduate level at private and public schools
Convenience services - Relocation, home cleaning, lawn and landscaping, plumbing, automotive, travel information, pet care, entertainment and dining
WFB - 7/27/16
Pet Care Program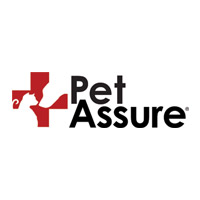 Pet Assure is a veterinary discount plan. Accepted at over 2,600 veterinarians, Pet Assure is a plan designed to give you peace-of-mind in knowing you can better provide for your pet(s) without breaking the bank.
Members will save 25% on veterinary services such as:
Surgery
Vaccinations
Hospitalization
X-rays
Dental care
Office visits
Hereditary disease care
Holistic care
With Pet Assure, you also save 25% at PetCareRx.com on everything your pet needs including:
Medications
Preventatives
Toys
Supplies
Pet Assure also offers free pet ID tags from ThePetTag and a 24/7 lost pet recovery service!
Participating veterinary practices are not required to discount: Outsourced services (e.g. blood work sent to a lab or an outside specialist), non-medical services (e.g. boarding/grooming), services already discounted, mileage fees for mobile vets or prescriptions/products.
PETS - 8/21/20
Diabetic Care & Supplies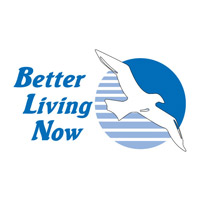 Better Living Now, Inc. (BLN) is a managed care provider of health care products and services, specializing in the needs of patients with chronic conditions. From medical appliances and supplies to home medical equipment, BLN can be a member's single source for all their vitamin and nutrition or durable medical equipment needs.
BLN brings these values to the member:
Free shipping and choice of free gift with first order
Durable Medical Equipment — 20% to 30% off of retail price
Disposable Medical Supplies — 20% to 40% off of retail price
Nutritional Supplements and Daily Living Aids — 20% to 25% off of retail price
No shipping charges for orders that are $100 or more. Shipping is a flat $7.95 for orders under $100
BLN ships up to a 90-day supply and the BLN care coordinators send a replacement notification before the supplies run out
No complicated forms to fill out and no inconvenient trips to the pharmacy
Most of Better Living Now's high quality products come with a 30-day, 100% satisfaction guarantee. Some products have restrictions or cannot be returned.
BLN - 11/14/17
Chiropractic, Alternative Medicine & Fitness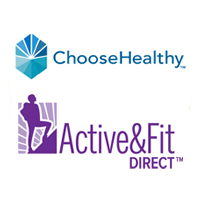 With the ChooseHealthy® program, you can save 25% on services from specialty health care providers. The ChooseHealthy program's full musculoskeletal provider network features more than 80,000 participating providers nationwide.
Choose from more than 10,000 participating fitness centers with the Active&Fit Direct™ program for $25 a month*. Once enrolled, you also have access to tools to help you get the most out of your fitness membership, such as tools that allow you to track exercise.
You can save 5% to 55% on a variety of popular health and fitness products. Your discounted pricing can be viewed after registering and logging in. All orders offer free shipping and handling.
To locate a participating health care provider, visit www.choosehealthy.com/Careingtonfit or call us toll-free at (877) 335-2746, Monday through Friday, 5 a.m. to 6 p.m. Pacific Time. To locate a participating fitness center, visit www.choosehealthy.com/Careingtonfit and click on any of the Active&Fit Direct information tiles to be taken to Active&Fit Direct. If you find a fitness center that works for you and decide to take advantage of this fitness program, click the "Enroll Now" button. An Active&Fit™ ID card will be generated for you upon enrollment.
Please note that the ChooseHealthy program is not insurance. You should check any insurance benefits you have before using this discount program, as those benefits may result in lower costs to you than using this discount program. The ChooseHealthy program provides for discounts from specialty health care providers. You are obligated to pay for all services from those providers but will receive a discount from those participating providers for services included in the program. The ChooseHealthy program also includes the Active&Fit Direct program, which provides discounted access to fitness centers. The ChooseHealthy program does not make any payments directly to participating providers or to the Active&Fit Direct program. The ChooseHealthy program has no liability for providing or guaranteeing services and assumes no liability for the quality of services rendered. Discounts on products and services available through the ChooseHealthy program are subject to change; please consult the website for current availability.
The programs described above are provided by ChooseHealthy, Inc. and American Specialty Health Fitness, Inc., subsidiaries of American Specialty Health Incorporated (ASH). ChooseHealthy, Active&Fit and Active&Fit Direct are trademarks of ASH and used with permission herein. Other names and logos may be trademarks of their respective owners.
*Plus a $25 enrollment fee and applicable taxes.
ASHP - 2/14/20
Lab Services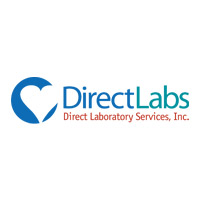 A simple blood test is necessary for the prevention or early detection of diseases. The earlier a problem is identified, the easier and more likely it is to be treated.
DirectLabs® (DLS) is the leader in direct access laboratory testing.
 DLS offers a wide variety of important health and wellness blood chemistry tests at discounted prices, saving members 10% to 80% off regular retail pricing at over 3,000 certified labs nationwide.*
Take charge of your health and wellness and order today! No doctor's visit required.
*Services not available in MD, NY, NJ, or RI
DLAO - 3/15/19